Last weekend my family and I traveled to Orlando, Florida to visit Walt Disney World. We stayed at Kidani Village in Animal Kingdom and visited Animal Kingdom and Magic Kingdom. It was a quick trip, but we managed to fit a lot in throughout our stay. If you're thinking about visiting Walt Disney World, here are a few tips:
Work with an authorized Disney travel agent - by doing so you'll gain insight about the parks, including information about rides, dining options, and hotel options.
Stay on the park property - if at all possible, stay on site! Walt Disney World has so many hotel options that fit every budget and they make it so easy to get around. There's a shuttle (The Magical Express) you can book to transport you from the airport to your hotel, and there are regular shuttles from each hotel to the various parks. If you stay at certain hotels, including The Polynesian and The Grand Floridian, you can even take a boat to Magic Kingdom and numerous other parks (I believe the only one you can't get to via water is Animal Kingdom).
Utilize FastPass+ as often as possible - FastPass+ is a life saver, and it's FREE. With FastPass+ you get to skip the line for whatever ride you've selected. We used FastPass+ for the Kilimanjaro Safari, Na'Vi River Journey in Pandora, Enchanted Tales with Belle, The Many Adventures of Winnie the Pooh, Peter Pan's Flight, and The Magic Carpets of Aladdin. The tricky part with FastPass+ is that you can only book 3 at a time. Pick your top three priorities and book them first. Then, as the day goes on and you use up your FastPass+ you can add more on. Ideally, you should book your FastPass+ 60 days before your trip (this is when they become available). If you download the Disney World App you can book FastPass+ directly from your phone. You can also sync all of your hotel, dinner, and park reservations to one place! There are also FastPass+ kiosks throughout each park where you can see what reservations are available.
Plan your rides ahead (this is where FastPass+ comes in handy!) - the parks are large, and knowing what your priorities are will help you plan out your day. There's nothing worse than trekking across the parks from one ride to another without any true plan!
If you're traveling to Florida during the summer months, expect an afternoon shower or two. Bring a poncho! Umbrella's are allowed in the parks, but I've always found they don't cover you as well. Also, don't forget the sunscreen and water! If you don't bring a water bottle into the parks, you can ask restaurants for a cup of water instead of constantly buying bottles and spending $3.00 every hour or so. In Magic Kingdom, some great restaurants for quick service (i.e. no reservation needed) are Pecos Bill (all you can eat guacamole), Casey's Corner (hot dogs), and Columbia Harbor House (fried chicken/fish and fries). Grab a beer at Lefou's Brew while you're at it! In Animal Kingdom, grab a Night Blossom in Pandora. Not only is the drink beautiful, but it will cool you off on a hot day!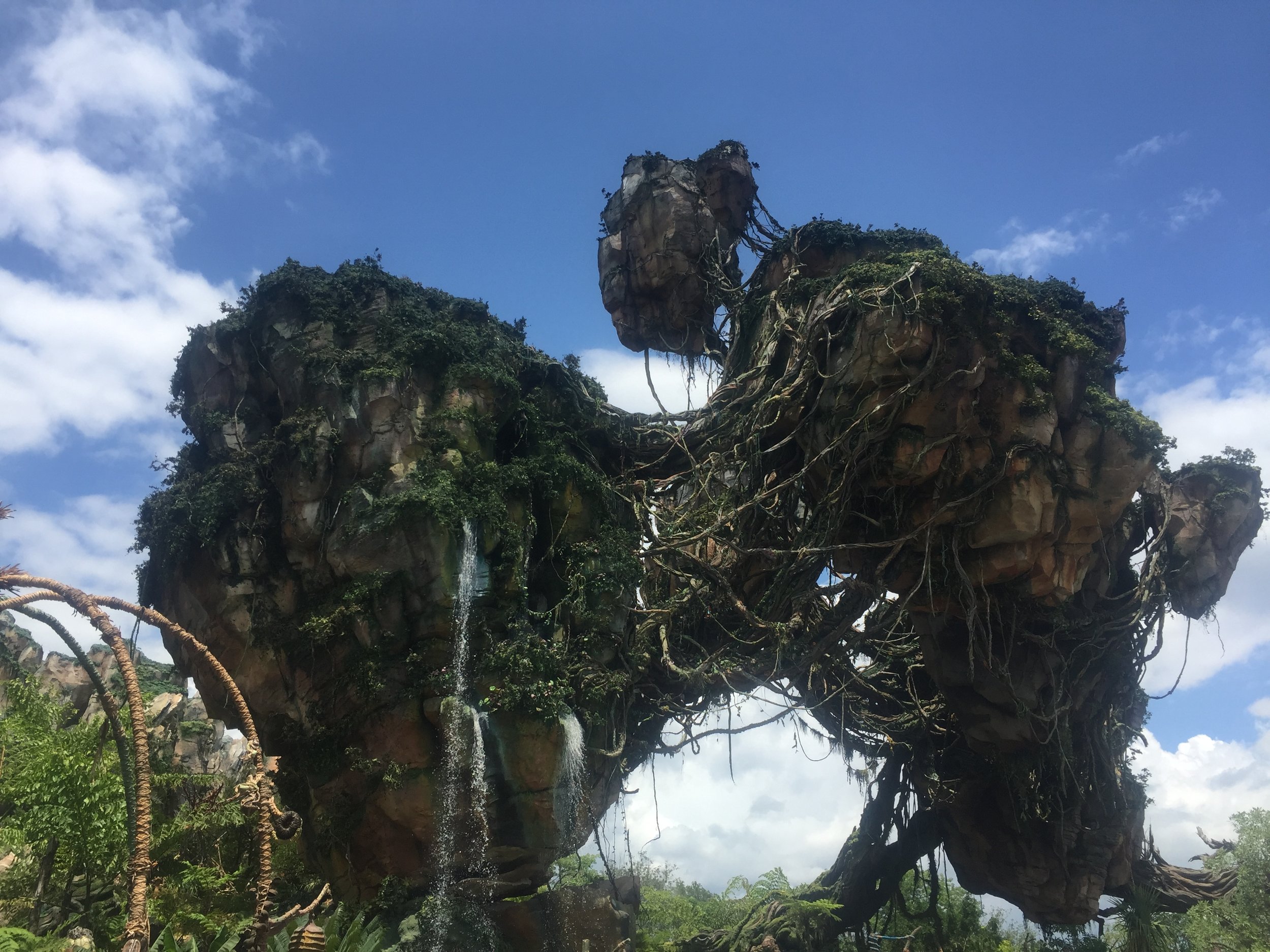 I'm certain there are more extensive Walt Disney World guides out there, but this is just a quick recap of what I found helpful for this trip. Since we only had two days to experience the parks, we didn't make dinner reservations or go back into the parks at night. We woke up early, headed straight to the parks, spent about 8 hours there, and came back to the hotel for room service and bed! I'm hoping to return to Orlando in the future to visit Epcot and The Wizarding World of Harry Potter!