I recently traveled to London with my dad for 4 days and 5 nights. Like I've said in the past, I love London, and although I've now been 6 times, I would never turn down an opportunity to go! Our main reason for going this time was to attend a Premier League game (Arsenal vs. Lincoln City). My dad played professionally in his early 20s and I played for a bit growing up. It's always been a dream of mine to attend a Premier League game, and the experience was definitely one I won't forget!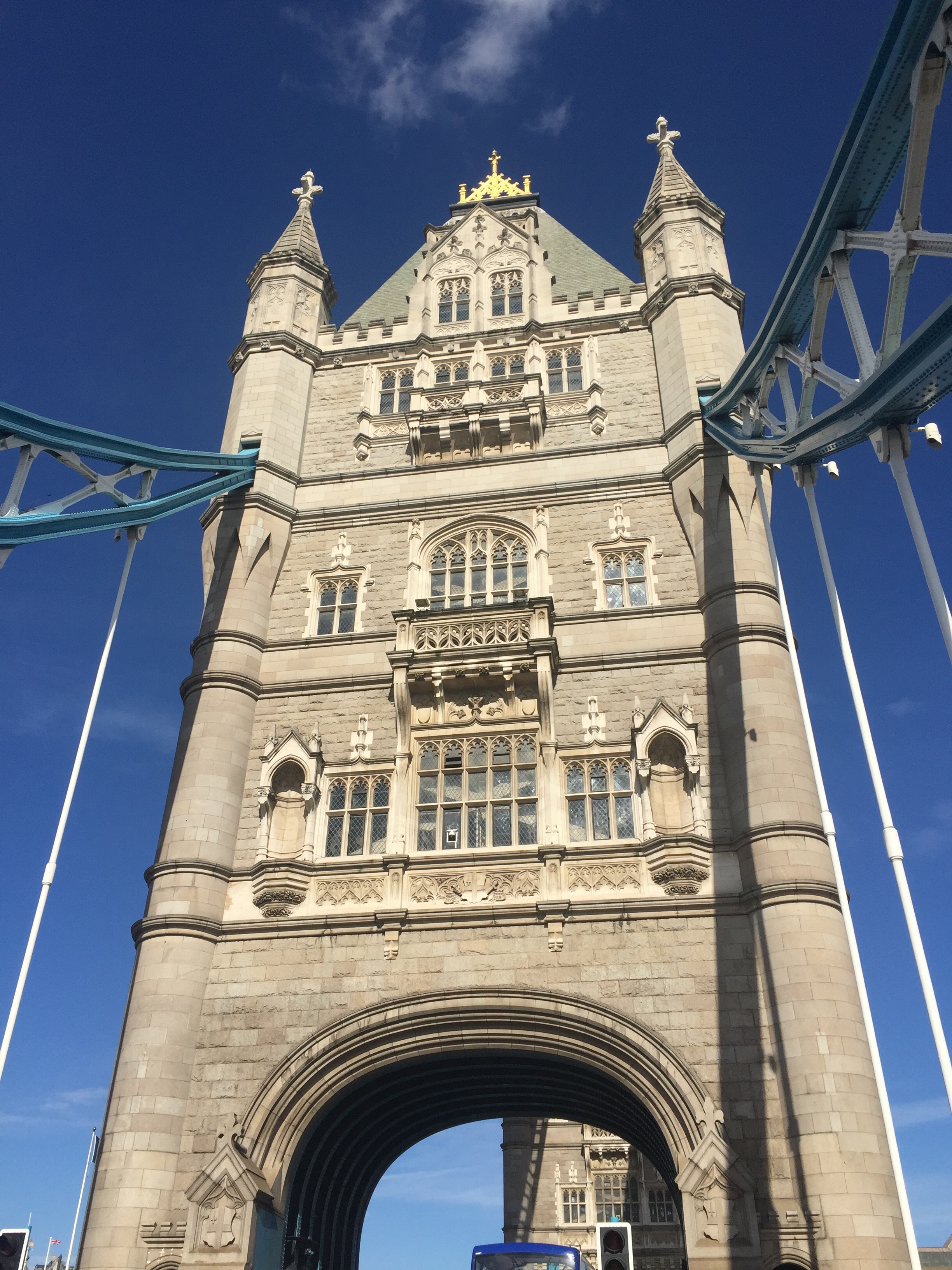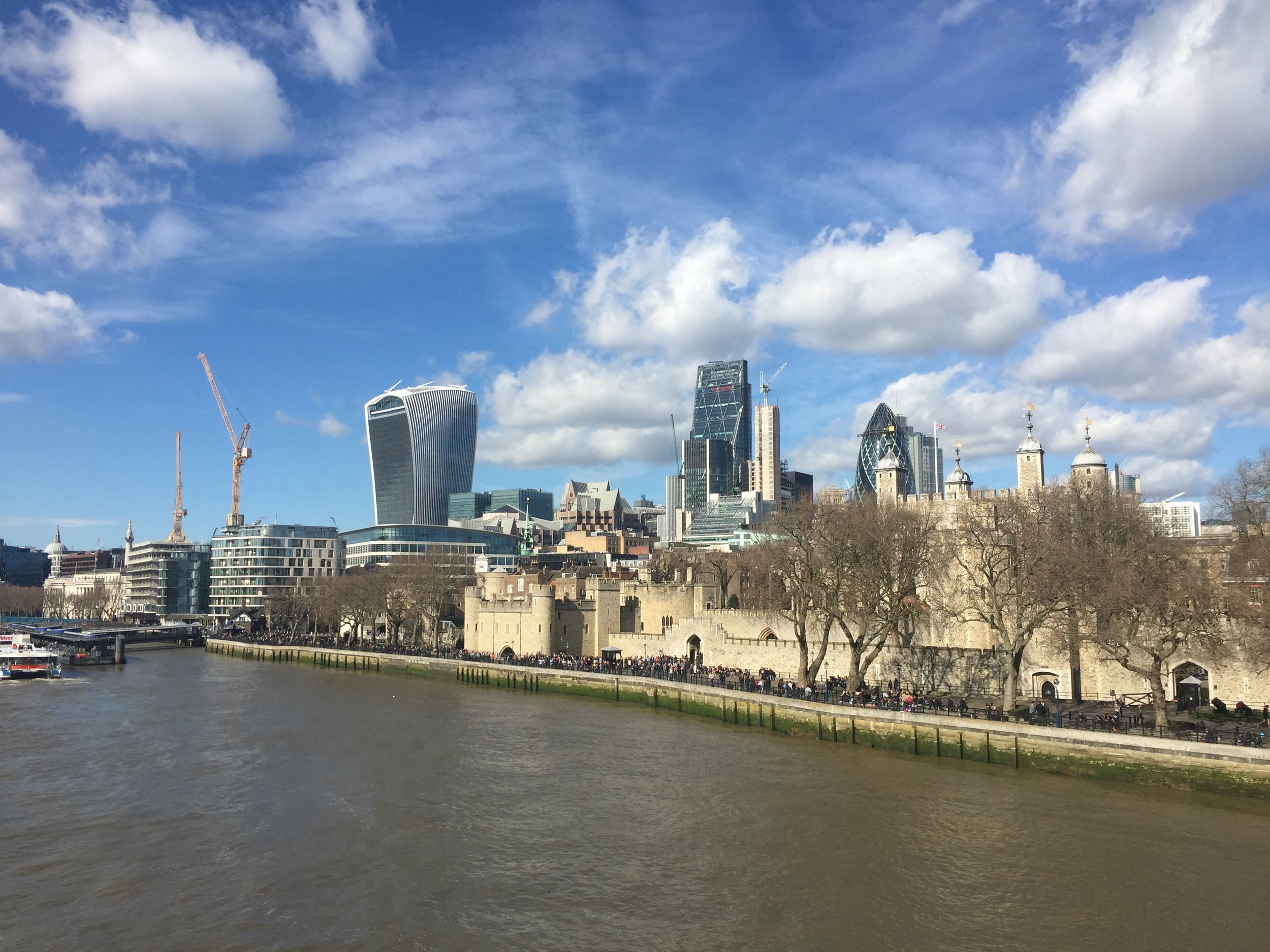 We arrived in London early Thursday morning. Since it was a shorter trip we both managed to only pack carry on luggage, which made our trip into London quicker than normal. I'm so glad we did this! With only a few days in the city it was important to maximize our time. We took the Underground straight into the city, as our hotel was located right near the Piccadilly Circus tube stop (on the Piccadilly Line). We stayed at the Sofitel St. James (where I stayed with my mom and dad back in 2015), which I would highly recommend. Their service and comfort is unbeatable! (The location doesn't hurt either!) After a quick breakfast at the hotel, we set out for the Tower Bridge. Having been to London previously, I tried to find new things for us to experience. One of those was the Tower Bridge Experience. Our first day in London ended up being the prettiest, so it was great to see the River Thames in all it's glory! I would definitely recommend taking the time to do the Tower Bridge Experience, especially since there are so many other monuments near by - the Tower of London, the Shard, etc. After the Tower Bridge Experience we headed to South Kensington to check out the Natural History Museum. I've been once before, and I guess I didn't remember how extensive the exhibitions are (aka how tiring it can be); probably not the best decision for our first full day following a long flight!
Following the Natural History Museum we went back to the hotel to rest up before dinner. If you're interested in London and follow any accounts on Instagram, you've probably seen the infamous Churchill Arms pub in full bloom. I can't believe how many times I've been to London and never stopped into this pub, but it's going to be on my must do list from now on! It's gorgeous, lively, and the food is superb. A reservation is required, so plan ahead! The Churchill Arms is actually a pub with a Thai restaurant attached, and it's amazing. I ordered Pad Thai and a Magners - talk about heaven! It doesn't hurt that it's situated in beautiful Kensington!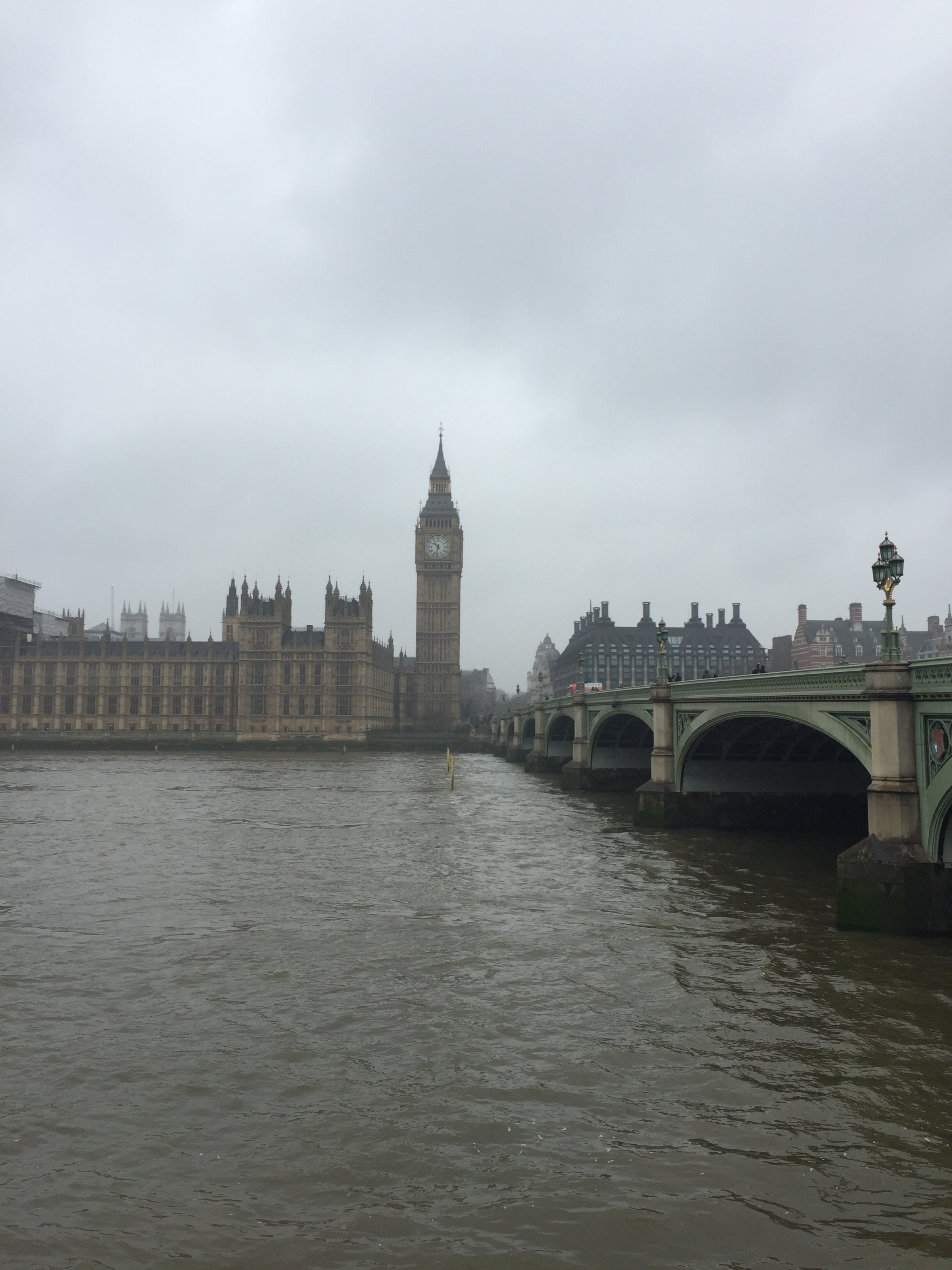 On our second day we set out for some traditional sightseeing. I always love stopping by St. James Park, Parliament, and Westminster Abbey. With the hotel in such a great location we were able to walk from our hotel through St. James Park and on to Parliament. After snapping some pictures we decided to take a tour of Westminster Abbey. We'd done this once before, but it had been almost 10 years ago. Last time we didn't take advantage of the audio tour, but this time we did. It takes about an hour (maybe longer if you're visiting during the summer), but you learn so much! We then grabbed a traditional British lunch at The Admiralty near Trafalgar Square. Following our fish & chips and pints, we headed to the Tate Modern for the Robert Rauschenberg exhibition. The Tate Modern has some of the best views of the River Thames, St. Paul's Cathedral, the Shard, and the Walkie-Talkie building. We took the elevator up to the 10th floor for sweeping views of the city! After some time at the museum we headed to our dinner reservation at the Darwin Brasserie in SkyGarden, which is on the 34th floor of the Walkie-Talkie building. I cannot recommend visiting the SkyGarden and having a meal in one of their restaurants enough (a reservation is required to even go to the SkyGarden, but if you make a reservation at a restaurant you get to skip the line a little!). This was our second time (my parents and I went back in 2015), and it was just as good of an experience! Since we'd been before during sunlight, it was exciting to see the city lit up at night!
On our third day we explored South Kensington in the morning (South Kensington and Notting Hill are my favorite neighborhoods), followed by a visit to the British Museum in the afternoon. We had a quick lunch at Pret-A-Manger, and then headed to the Emirates Stadium for the game! This was quite the experience. My dad managed to get a club package deal, so we were treated to pregame, halftime, and postgame hospitality on the club level. During the pregame hospitality we met two Arsenal legends - Perry Groves and Nigel Winterburn. Neither of us knew what to expect from the crowd or the game, but neither disappointed. The crowd was loud (having gone to a major football school, I thought I knew what loud crowds were, but this was different), chanting and cheering throughout the entire game! Arsenal won, which was a relief since we they haven't been playing well lately. If you're ever in London during football season, try to add a Premier League game to your itinerary. It's a truly British experience!
On our last full day in London we checked out Kensington Palace and the Princess Diana exhibition, followed by some shopping in Mayfair and Oxford Circus (including Fortnum and Mason and Liberty London). The location of our hotel truly helped us maximize our time in London - whether we took the tube, walked or grabbed a taxi, we were always able to make it to our destination quickly! On our last night we ate at Milos, an upscale Greek restaurant across from our hotel. It was one of the best meals I've ever had! They have a few other locations (Montreal, NYC, Vegas, Miami, and Athens), so I'll definitely be back!
This trip was quick, but amazing nonetheless. London will always be one of my favorite cities, and I plan to continue to visit in the future. Less than two weeks after we were there the tragic attack on the Westminster Bridge occurred. It breaks my heart to see these events happen across the globe, but this one hit especially close to home. I'll never stop traveling, but caution and awareness are definitely necessary in this day and age.